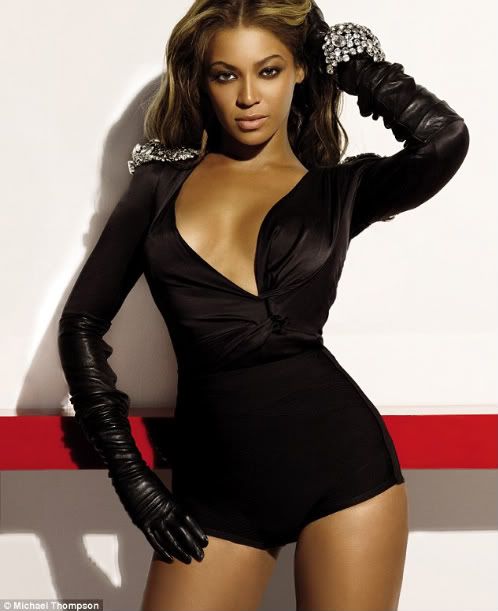 via The Daily Mail:
Beyoncé is American royalty, and an audience with her is not just a pleasure, it's a privilege. The 28-year-old is the most successful performer of the past ten years, with 64 gold and platinum certifications for sales, and 16 Grammys (13 as a solo artist and three with Destiny's Child). With husband Jay-Z, she forms Forbes magazine's top-earning Hollywood couple (between them they earned around £80 million from June 2008-2009), with impressive connections from Hollywood to the White House (Jay-Z is said to have Obama on speed dial, and Beyoncé was chosen to sing at the President's Inaugural Ball). We meet for an exclusive YOU interview on the day of the US launch of her first signature perfume, Heat, which will be celebrated later that evening with a 'private party' (the guest list reads like a Who's Who of popular music, with David Bowie and Usher among those expected to attend).
Continue reading this article HERE.

you on What's Next for Beyonce? http://amazing-pictures-photos.blogspot.com/2010/08/what-next-for-beyonce.html
related postWhat's Next for Beyonce? for you .