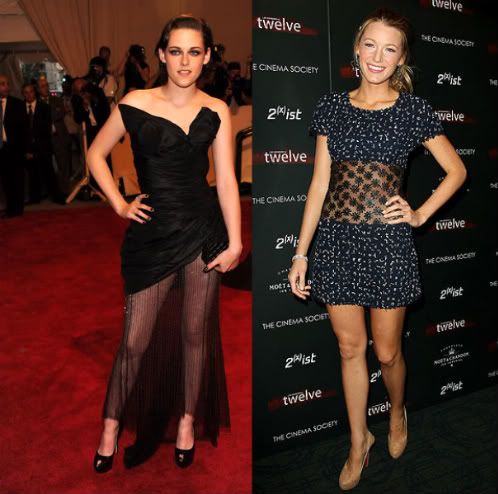 I'm not really sure what type of look CHANEL is going for with these sheer styles but I for one am not feeling this direction. At all. On ANYONE. Kristen Stewart wore her sheer CHANEL gown to the 2010 MET Costume Gala in New York earlier this year and the dress just looked... cheap. Blake Lively wore her sheer midriff (o_O) CHANEL dress recently to a NYC screening of "Twelve" and, well, look at it! The dress just looks... cheap. Notice the low-budget-looking pattern? Whoever keeps green-lighting these sheer, $3 dollar looking designs over at CHANEL needs to be stopped. STOPPED. With the swiftness. CHANEL is supposed to be luxury, not trashy, dollar bin chic.

Coco Mademoiselle By Chanel For Women. Eau De Parfum Spray 3.4 Oz.
you on CHANEL'S Sheer Styles are NOT Ok. http://amazing-pictures-photos.blogspot.com/2010/07/chanel-sheer-styles-are-not-ok.html
related postCHANEL'S Sheer Styles are NOT Ok. for you .