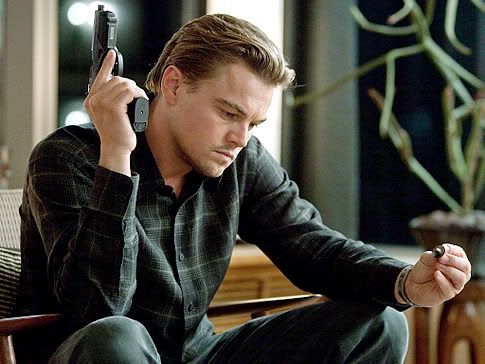 Leonardo DiCaprio and Christopher Nolan's "Inception" is anything but a sleeper as the thriller opened big with $60.4 million and a No. 1 finish at the weekend box office, according to studio estimates Sunday.

The Warner Bros. action tale about a team that sneaks into people's dreams is DiCaprio's biggest opening weekend, topping his previous best of $41.1 million for last winter's "Shutter Island." I saw the movie this past weekend and quite enjoyed it. I thought it was a fresh approach on a movie plot. Very imaginative. Not that predictable. I've seen it referred to on Twitter as "the thinking man's movie" I can agree with that. It was an entertaining psychological thriller.

Estimated ticket sales for Friday through Sunday at U.S. and Canadian theaters, according to Hollywood.com. Final figures will be released Monday.

1. "Inception," $60.4 million.

2. "Despicable Me," $32.7 million.

3. "The Sorcerer's Apprentice," $17.4 million.

4. "The Twilight Saga: Eclipse," $13.5 million.

5. "Toy Story 3," $11.7 million.

6. "Grown Ups," $10 million.

7. "The Last Airbender," $7.5 million.

8. "Predators," $6.8 million.

9. "Knight and Day," $3.7 million.

10. "The Karate Kid," $2.2 million.